Eliminate Debt With the Infinite Banking Concept
Interest vs Volume of Interest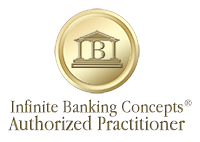 We have an epidemic of debt in this country. Not only is our country swimming in debt, but most families are as well. We should be learning how to become debt free and trying to eliminate debt in our lives. Instead we're trying to find out what the current loan rates are. We're asking what are the current interest rates for car loans, what are the mortgage rates, what about personal loan interest rates. Folks, those are the wrong questions. As you will soon see, you should not be concerned with current loan rates.
I've created a video about an extremely powerful financial concept that hardly anyone knows about. It's a financial concept that we overlook in our everyday lives, and it's causing us to becomes slaves to the lender. If you will learn this concept and apply it to your life, you will enjoy financial prosperity as never before. 
The concept is Interest vs Volume of Interest. Stop concentrating on current loan rates. They don't matter! I know what you're thinking…He must be crazy! If you could eliminate debt in your life, including your mortgage, in less than ten years, interest rates won't make a whole lot of difference. The key then is to stay out of debt moving forward by creating your own bank and using it to finance yourself to wealth. It will rock your world! Enjoy the video.
How Can You Apply This To Your Life?
The Infinite Banking Concept is a miracle that can radically change your financial future in wonderful ways. It's a sad statement that most of us in the United States will live the majority of our lives in debt, giving away our wealth in the process. We do it because, frankly, we don't know any other  way to live and have the things we want.
Believe me….you can finance the things in life you need and want, while building wealth at the same time! When you become the bank, you stop being a slave. You get your freedom back. You call the shots and set the terms of your financial future. Order the book now…Becoming Your Own Banker by Nelson Nash. While you're waiting for it to arrive in the mail, call or email me. I will get some information from you that will allow me to complete your plan . Once you see the numbers, you'll agree that, not only is this possible for you, but that you must absolutely implement Infinite Banking in your life. Remember, this isn't only for rich folks. Just about anyone can do this. So what's your excuse?
Retire in Wealth my friends, not in debt!
If you enjoyed this, please comment below, like and share this page with others who can benefit.
Victor Cuevas
Skype: victorcue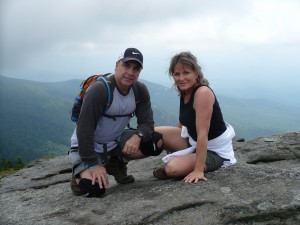 Work With Me Personally –Click here
If you enjoyed this post about  Eliminate Debt With The Infinite Banking Concept, please comment below.