Meet Victor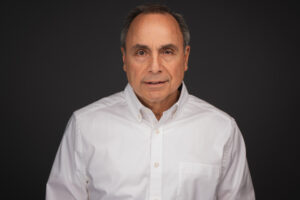 Hello…I'm Victor Cuevas,
I proudly served in the U.S. Army for 7 years with the 82nd Airborne Division, 18th Airborne Corps, 518th MP Battalion, two years in Germany, and 9th Infantry Division…all years in the military police. I have a total of 18 years of military and civilian police experience (Patrol, SWAT, Narcotics, Burglary, Special Security Operations, Field Training Officer).
I then switched to financial services starting with Prudential Life and then management with SunTrust Bank. At SunTrust in the mid 90's, I was part of the original management team that implemented the In Store Banking Division in Publix Supermarkets in the Atlanta Metro area. I eventually left SunTrust Bank and have worked with various companies in financial and estate planning as well as employee benefits consultation. This included doing retirement planning for school teachers in DeKalb County, Georgia where I worked with teachers in 42 schools, as well as employees of the Georgia State Department of Education. I also traveled the state of Georgia working with employees of member banks of the Community Bankers Association and member dealerships of the Automobile Dealer's Association of Georgia consulting on supplemental employee benefits. Before becoming self-employed, I worked several years with an estate and financial planning firm as a financial planner working with 8 to 15 families a week helping them with their insurance and estate and financial planning needs. I've been self-employed since 2005.
I moved to the Opelika / Auburn area of Alabama in 2013.
I am a Safe Money Advisor and Consultant. Safe money is my passion for everyone I work with. What does it mean…Safe Money? Whatever money you accumulate for your future must be protected so you never lose it! I was in the securities world for 20 years. At one point in my career, I was a fiduciary who collected a fee for my advice and for handling client's money. What I discovered is that NO ONE ever needs to have their retirement money at risk in the stock market. Not ever! There are safer ways to save for your future, receive the same or a better return than the market, and never have your money at risk for loss. Your savings MUST be available for when you need it the most, or when you're ready to retire. It's not how much you earn, but how much you keep. A substantial portion of your savings should be in financial products that protect it from loss and grow it well, without taxation, until you need it. And when you begin drawing income at retirement from your retirement plans, that income MUST pay out for life no matter how long you live, EVEN IF YOUR ACCOUNTS RUN OUT OF MONEY, guaranteed! This is impossible if you leave your retirement savings in the market. I want you to experience a "Be Happy Don't Worry" retirement.
One of my desires is to help people get out of debt and achieve financial freedom. I'll show you how to create your own family bank using the Infinite Banking Concept so you never have to be in debt to anyone else again. Then I'll show you how your bank can pay you a tax free income in retirement.  I can also show the self-employed and small businesses how to become their own source of lending, and create future tax free income for the business owner. Live Debt Free….Retire Tax Free! If you want to maximize your future retirement income, AND have it paid to you TAX FREE for life, I have a wonderful strategy for you. This is only possible using a cash value life insurance policy expertly designed specifically to produce a high level of cash, and to pay a life long tax free income in the future. Don't forget to ask me about it.
Guaranteed income for life should be a cornerstone of your financial future. Whatever you accumulate for your future must be protected so that you never lose it.  That's why I believe so strongly in safe money concepts and strategies using fixed and fixed indexed annuities, and Cash Value life insurance.
Learn more about my business and professional background at http://www.linkedin.com/in/victor4success. Let's connect.
I've been dedicated to health and fitness all my life. Mountain biking, working out, martial arts, and hiking the great outdoors are some of my passions. After traveling back and forth between the Atlanta area (where I lived) and Opelika, I made a permanent move to Opelika in 2013 to start a new life. Actually, I married a wonderful lady who lived and worked here, and I commuted back and forth from Atlanta for a while before making the permanent move.
I'm happily married to my love Tina, and live a life richly blessed by my Lord and Savior Jesus Christ. We are members at Church of the Highlands in Opelika/Auburn. We love our church and all our wonderful friends in the Opelika/Auburn area.
Financial Freedom is the Goal!
Watch my YouTube Videos HERE.
Schedule a consultation with me HERE.
The guiding principal in my business affairs can be found in Proverbs 21:6, "A fortune made by a lying tongue is a fleeting vapor and a deadly snare."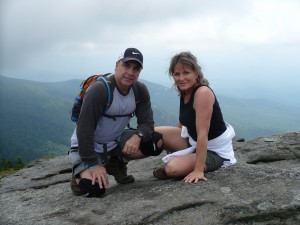 My wife and I atop MacRea Peak – Grand Father Mountain, NC.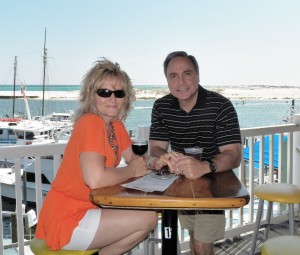 My wife and I at Destin, Florida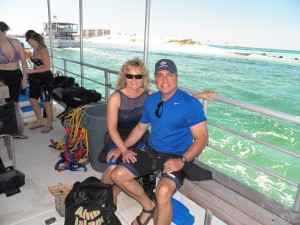 My wife Tina and I headed out for a dive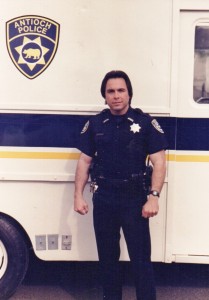 My police days in California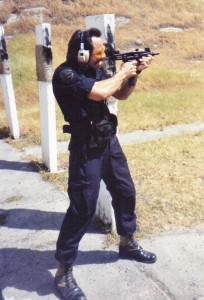 SWAT weapons training. Ah those long haired
California cops from the Eighties.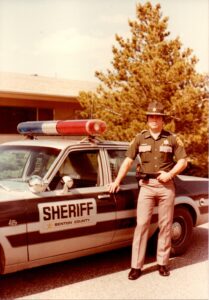 Deputy Sheriff in Benton County, Washington.
Soon after leaving the Army.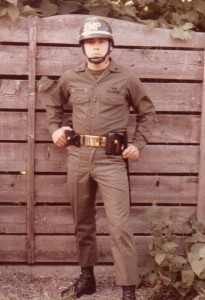 Military Police Sergeant Ft Lewis, Washington.
Was I ever that young?