Do You Want Personal Success?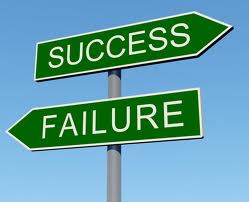 I have an online mentor who became a multi-millionaire after starting with practically nothing. He doesn't personally know me, but I follow his teachings online where I am learning how to succeed in the internet business world. Looking back at the last 18 months or so of trying to learn this business, I realize that I've fallen short even though I've learned how to create websites like this and write blogs like this. You know what…I didn't consistently follow through with the success steps for this business. So I push on with more vigor towards the day more and more income will flow my way from these endeavors. I realized there are no excuses in life. 
Oh we can try to make excuses. And sometimes they actually sound pretty good. Heck, we even believe them at times. But deep inside….come on now…you know it's just an excuse.
How To Become Successful
So I began to think hard on this question…how to become successful. How can I have success in life? What does it take to succeed in everything I set my mind to?
I won't pretend I have that answer for you. I am not the "Guru of Success". I've had my successes AND my failures. I can only tell  you what I will do going forward. Better yet, I will illustrate it for you and for me.
My internet mentor shot this video. It's powerful and it had quite an impact on me. I wanted you to see it.
I want all of you to know success in 2016…..personal success in all you do. I want you to have success in LIFE.
I want only the very best for you….but that very best is on YOU! Watch the video….and be certain you can succeed. Continue reading →