Get Out of Debt Plan: Generosity
A Get Out of Debt Plan For You
How to become debt free is a question millions of families are asking. There are some "guru" celebrities out there literally making millions of dollars selling books and online memberships to help people get out of debt…to provide them with a get out of debt plan. It really is big business. My website,Victor 4 Advice, is dedicated to getting you out of debt, all of your debt, including your mortgage in 10 years or less. You will also learn how to create your own family bank so you never have to be in debt again to anyone else. When you need to borrow money in the future, you borrow from your own bank and pay it back with interest. This actually creates more wealth for you and your family. This is wealth that will grow for the rest of your life guaranteed TAX FREE. When you retire, your family bank will pay you a tax free income for life. 
Generosity and Your Get Out of Debt Plan
There are principles to any strategy in life. This holds true for any endeavor, whether it's building a business, training to win a football game, succeeding in college, or planning a fundraiser. The same holds true in planning how to become debt free. Like any great plan or strategy, you need to lay a good foundation. I believe generosity should be part of the foundation for your get out of debt plan. What do I mean by that statement? I believe that even though you are in dire straits financially, you should still give some of your money away. Victor, you've got to be crazy! I know, I know it sounds counter-intuitive. But I will tell you the truth my friends. If you ignore this core principle of generosity, you may find that your dream of becoming debt free may not happen after all.

I'm currently reading the book, The Riches Man Who Ever Lived – King Solomon's Secrets to Success, Wealth, and Happiness, by Steven Scott, himself a millionaire many times over. Click on the book to buy. Now if you believe as I do that King Solomon was blessed by God as no other person in the history of the world, then you might want to learn some of his secrets. It is estimated that in today's money, his wealth would be well into the trillions. One of King Solomon's secrets was generosity. Let me prove it to you. King Solomon wrote the book of Proverbs in the bible. He was the wisest man who ever lived. So you would benefit greatly from reading and studying this book. In Proverbs 11:24 and 25, he wrote, "Give freely and become more wealthy; be stingy and lose everything. The generous will prosper; those who refresh others will themselves be refreshed". Wow…! Did you read that? Read it again. He didn't distinguish from rich or poor. He didn't say give freely when you have a lot of money to give. Let me tell you, no matter how much financially you're suffering, someone is worse off than you.  This works, my friend, because it is a fundamental principle of life.
You must learn the principles of doing a thing…anything, in order to become successful at it. I've provided information on this website about the Ten Principles of Money Mastery. Review the video again. As you create your get out of debt plan, with or without my help, you must factor in giving some of your money away to others. You can believe the word of God, like I do, or not. But I challenge you to be generous, no matter how little it is that you can give. Give it. And add some of your personal time in addition to that. Be generous with your time. Involve your whole family. The joy and peace you'll experience will over ride your apprehension over being in debt. And God will richly bless you.
Here's Your Opportunity to Be Generous
Recently, while reading the Opelika Observer, I learned about a fantastic program called The Weekend Backpack Program. This is an endeavor carried out by The Junior League of Lee County and The East Alabama Foodbank. Did you know there are children in our community that go hungry over the weekend from Friday until Monday when they return to school? How can that be happening in our community? Well, for just $5, you can feed a child for a weekend until they return to school, where they again can eat well. Come on now, are you that much in debt that you can't give even $5 to feed a hungry child, in your own back yard? By the way, Junior League of Lee County is an organization of ladies who volunteer to make this happen, among many other things they do.
Bottom line is this folks. You want to get out of debt once and for all, and stay out of debt? Let's work together to create a Get Out of Debt Plan For You today, and start your generosity plan at the same time. Watch what awesome things can happen in your life! Be wise AND generous like King Solomon….and watch how much easier and fun it can be to get out of debt.
If you enjoyed this, please comment, like and share this page.
Victor Cuevas
Skype: victorcue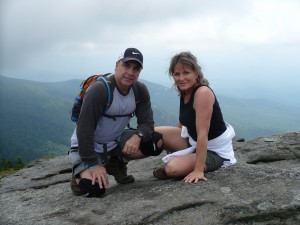 Work With Me Personally –Click here
If you enjoyed this post about Get Out of Debt Plan: Generosity, please comment below.