Medicare For You
I Am New to Medicare…Now What?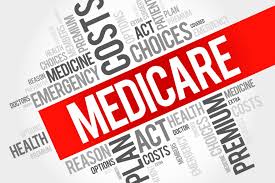 Congratulation! You qualify for Medicare. The question you have now is how do I get started? Medicare is so important, but it can be confusing and frustrating. I'm here to help you navigate these strange waters.
The good news is that Medicare is a great program that saves seniors a ton of money on their healthcare, and provides people on disability a great choice for healthcare. There are many things to consider when making a decision about which plan to choose. So let's get started.
Medicare plans in most cases go by the county you live in. Just because there's a plan that looks good in one county doesn't mean that plan is available in the county you live in. Even if it is, the plan may be a little different in your county.
All plans have different networks and drug formularies. So you may like a certain plan, but the hospital you like doesn't accept the plan. Maybe the doctors you prefer don't accept a particular plan. The medications you take have different costs with each plan, and some plans won't even cover them.
If you travel out of state, will you be able to use your plan? What's the difference between PPOs and HMOs? Do these plan cover hearing, vision, and dental?
You may be able to figure all this out yourself….if you want to take the time to do it. Even then sometimes you're left with even more questions. A good place to start your education is the government Medicare Website.
The best way to make sure you get all the help you need to make the right decision is by working with a Medicare Advisor or consultant.
Watch this video to learn the basics of Medicare

What to Look for in the Right Medicare Advisor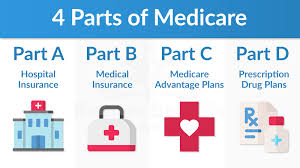 There is a lot to learn before you make your Medicare insurance decision. It's important who you work with.
Unfortunately, not all Medicare Advisors are alike. Most are Medicare insurance agents. There's a difference. Many agents are there to spend the least amount of time necessary to make the sale, and then leave.
Some of these agents come into an area from out of state, or from some far corner of your state. They will stay in a local hotel running as many leads as possible for two to four days. They can't stay long because they are paying for a hotel and meals. That comes out of their pocket. Or they drive three hours to get to a certain area, run as many leads as they can, as quickly as possible, and then drive back home.
Many of them just knock on your door unannounced. Maybe you responded to a mailer or ad with your name, address, and phone number. These agents are trained to just show up at your door hoping you will let them in since they are already there. Legally they can do that as long as you responded to an ad or sent in a mailer requesting information.
Some agents buy a list of over age 65 residents and just show up at your door offering assistance with medicare. This is illegal. But it happens often. This usually happens during the Annual Enrollment Period in the fall.
I'm not saying all these agents are bad and that you shouldn't do business with them if they operate within the law. But I'm saying there's a better way.
Why am I different? I have a background in consulting. I've been licensed since 1995. I'm an ex-banker, financial and estate planner, investment advisor representative, and safe money advisor. I've been advising clients on Medicare for many years now. I'm on Medicare myself, so I know what it is to be a Medicare beneficiary. What affects you in Medicare affects me.
I'm an independent advisor. I work for myself. So I'm contracted with several Medicare insurance companies. That means I can offer you the plan that's right for YOU. I do what's in YOUR best interest, not that of a particular insurance company.
I work with clients within a three to four county area. So I'm close. I familiar with where you live, shop, and go to church. I may know people you know, or you may know people who know me. You can be sure I will be ethical and honest with you. We're basically neighbors.
Usually we'll talk on the phone first, unless we meet at a public venue where I am helping people with Medicare. I will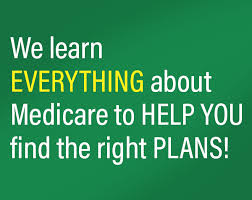 gather information about your particular needs, what doctors you visit, hospitals and medicare facilities your frequent, and medications you take. Do you need a plan you can use out of state? I take that into consideration as well. What's your budget. That can be important.
We'll talk about all aspects of Medicare…Supplement plans, drug plans, HMOs, PPOs, etc. Then I will take all this information and research what plans are available in your county and which of those plans will work best for you. I present you with this information and you make the decision that's best for you…with my help.
Never any pressure. If the best plan is one I don't have a contract with, then I will give you the phone number for you to call that insurance company and enroll yourself. It's always better to have an agent to work with. But occasionally, it doesn't work out that way. It's rare.
And by he way, my wife has been working in Medicare in this same area since 2006. She's famous in these parts, so we make a great team. Watch this video I made for you a while back. I want you to know who you will be working with.
What's My Next Step Victor?
Time to contact me. Click on the button below. There you will see all my contact information OR book a phone appointment with me on the same page. No one will be knocking on your door. You can schedule a time to speak with me directly on the website. If you need to talk to me in the evening, just let me know. Go ahead…click NOW!

I'll help you take the fear and confusion out of Medicare. By the way, get to know me better HERE. See you soon!