Are You Determined To Succeed?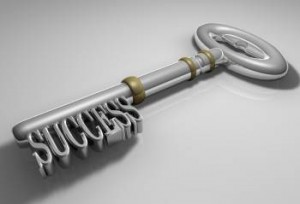 Success in business or in your personal life should be at the top of your list….always! That's right, always. I'm not saying you should be obsessed with it. Nothing should be an obsession because then it's unhealthy. But if you are not determined to succeed in all that you do, you will not accomplish much in life. So the question becomes, how can I be, and remain, determined to succeed?
I look back at my life. There were times I was doing well and didn't have a care in the world. At other times I really had it rough. We've all been there. Some of my biggest successes were when I was really determined to succeed. Really focused for success.
I remember when I attended the Seattle Police Academy. I was 28 years old. Man I was focused and determined to succeed at the highest level possible. I graduated first in my class. I was in a zone functioning at a high level in every area…weapons, physical training, academics, high speed pursuit training, etc. It was intense for those four months or so that I was there. But I made it happen.
I realized what is possible when one becomes determined. That's just one example in my life. Unfortunately, like so many other people, I wasn't focused and determined consistently in my life to accomplish the things I wanted to in life. How about you?  Continue reading →