How To Backup Your Computer…An Important Question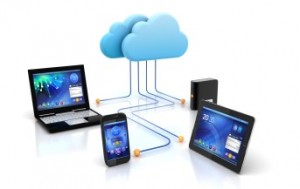 You'd think that this would be an easy question to answer. After all, if your computer goes down, or is stolen, what will happen to all that very important data on your computer? Not just important documents, but what about all your family photos and videos? That's easy Victor…I'll just buy an online back up service.
That is an easy fix, but why is it then that only about 10% or less of people have online computer backup? Beats me. I got Carbonite a long time ago. Maybe it's because of the cost involve. I get it. Carbonite makes you pay for a year all at once. But I've discovered a better solution for online computer backup. And of course I want to share this with you.
First of all let's look at the two main players in this market….Carbonite and My PC Backup. Let me make a quick comparison. Carbonite has three plans ranging in price from $59.99 to $149.99. You pay that for a year at a time. And it's for each computer…no family plan. Each plan offers unlimited online storage. Having to pay for a year all at once, and paying the same full amount for each individual computer, may discourage people from getting it.  Continue reading →