Saving Money For Retirement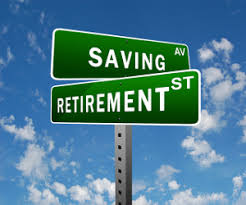 We've all heard how important saving money for retirement is. You hear it from the Dave Ramseys and Clark Howards of the world on their talk shows geared towards the masses. You hear it from your employer who wants you to contribute to your 401K plan. There have been hundreds of books written on saving money for retirement.
What is the best way to save for retirement is still the question many people ask. In this blog post I will address that question in a simple to understand manner that actually makes sense. So stay with me, and you will learn so much.
Most people aren't really sure if what they are doing is the best strategy for them. I will go over the most common ways most people save for retirement and when should those strategies be used. I will also cover some of the prevailing wisdom in the media. Can you even trust it? Let's get started.
Retirement Savings Options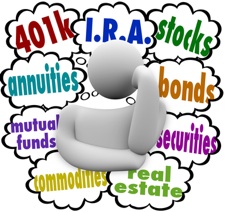 What are the typical retirement savings options? Well there's the 401K at work. Then there is a 403B plan used by teachers, hospital workers, and other non-profit entities. There is the SEP, Simplified Employee Pension plan, that is used by small businesses. If nothing is provided by your employer, you can open an IRA, traditional of Roth. The vast majority of people are using one of these plans. They all have a few things in common….your contributions are tax deductible and your money is usually in mutual funds. And some company manages the plans for you. The Roth IRA contributions are not tax deductible, but the earnings can be drawn out tax free in the future.
Are these plans good for you? They are better than nothing. If you get a matching contribution from an employer, that's a good thing. But over the years there has been a lot of negative press about 401Ks and mutual funds. I won't go into all that in this blog. But here is my take on when these can be good and when they can be bad. Continue reading →