Focus on Being Successful in 2014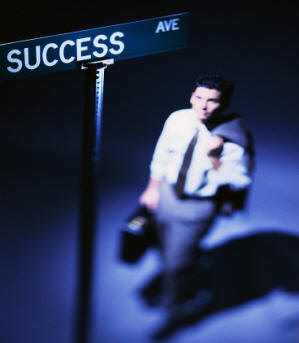 What will 2014 bring to your life. Will it just be another year, or will great things happen for you. As you look back at 2013, how did it turn out for you? Most of the time my years don't quite turn out the way I had anticipated. I, like so many others, don't seem to focus enough on the things that really matter…focus on being successful.
Last year I reached that milestone of 60 years of life. That tends to be an event that will get you to focus a little. And the year brought many decisions and changes that made an impact on my future in some major ways. So for 2014, I need to be as focused as I've ever been.
Looking at the state of our country with politics and the economy, we all need to be focused on success as never before. Yesterday at church our pastor brought us a powerful teaching for the new year. I will share some thoughts with you that I believe can have an impact on your life this coming year.
Decide to Make This Year Count
It all starts with a conscious decision that this year will be the year. Right now you decide to make it happen…no matter what. Ephesians 5:15, 16 says "So be careful how you live. Don't live like fools, but like those who are wise. Make the most of every opportunity in these evil days". That verse could have been written today. Be smart with your decisions. Take more time with them.  Seek advice and council. Educate yourself. Hebrews 12:1 says "….let us strip off every weight that slows us down, especially the sin that so easily trips us up….". What's getting in your way? What is distracting you from being successful…in your work, your marriage, your health, your happiness…your life.   Continue reading →